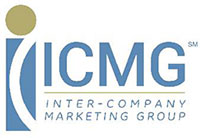 Enjoy ICMG? We did too!
Disney's Dolphin Resort was the perfect setting to enjoy great networking amongst fellow industry professionals. We'd love to continue that conversation with you! Please fill out the form below to see how we can help with your healthcare needs. We're one click away.
What does Premier Health Solutions do?
We connect your organization with affordable and custom-fit healthcare plans for today's families.
Many of our business insurance products can work as primary or supplemental plans. Your members can choose from products like short-term health insurance or term life insurance. They come with additional benefits to further reduce your member's out-of-pockets costs. These may include prescription discount programs or telemedicine appointments.
We go beyond that, too.
With our experience in all aspects of insurance management services, we can take on many of the time intensive back office tasks for you. Your members will have an easy enrollment process. We host a secure online member portal. There, they'll be able to make payments by credit card or ACH draft. They'll also be able to look up their benefits information.
They'll be able to contact our customer service team with their questions. And, they'll benefit from our educational materials about their benefits and additional products that could help them. We'll monitor this feedback, and how they're using their products, and send that information to you.
You'll always know how our programs are affecting your bottom line and how you could improve them for your members. All the while, you can focus on growing your business and membership base.
Agents
Develop relationships with thousands of consumers each week, providing valuable insight into consumer behavior and needs.
Associations & Small Businesses
Licensed administrator and general agency managing resource-intensive tasks around meeting all aspects of members needs.
Carriers
Our products include a variety of supplemental coverage, limited-benefit plans, discount cards, voluntary benefits and other value-added programs.