Empowering Associations & Small Businesses
Too many families and individuals today lack basic access to healthcare or are priced out of traditional plans. We recognize that your members and employees are coming to you for help finding affordable solutions. We work with a variety of small businesses, as well as association and membership organizations, to bridge this gap.
Our leadership team is comprised of industry veterans from both financial and healthcare organizations. Based on their prior experience, they have a deep understanding of the many challenges both consumers and organizations face when administering healthcare plans.
Premier Health Solutions is the answer: an end-to-end benefits administration and management provider. We leverage innovative partnerships and technology to reduce the many barriers people encounter when obtaining health insurance. Because of this, you can access rich benefit packages at competitive rates. You also get help with the day-to-day management of your members.
As an industry leader in this space, Premier Health Solutions has maintained long-lasting relationships with carriers across the U.S. We partner with only the most reliable carriers and providers, so your members can truly feel safe putting their health in our hands.
What We Do At Premier Health Solutions
At Premier Health Solutions, we act as an extension of your organization. You focus on growing your business or association. We'll manage the resource-intensive tasks like:
Enrollment and fulfillment
Member relations
Customer service
Carrier and provider relations
Billing and collections
Development of new non-insured offerings
With our services, you can grow your membership numbers for your association. Small business owners, keep your valued employees happy by working with Premier Health Solutions.
Affordable Small Business Insurance
When we say end-to-end, it means we start at the beginning. Based on our strong industry connections, we're able to work with some of the leading healthcare carriers in the country.
Premier Health Solutions is an exclusive administrator for both The Health Depot Association and The Affiliated Workers Association. This allows us to provide rich benefits packages at affordable rates for your members. You'll see some of our offerings further on, but we provide a host of traditional and supplementary health insurance options for your members. This includes everything from short-term health insurance to term life insurance to dental care.
We also partner with some of the best non-insured providers. Through them, your members can access cost-saving prescription discount programs or always-on telemedicine appointments. We also offer cost-saving lab and radiology services, as well as other industry leading benefits to help maximize your members' healthcare savings.
Member Support & Administration
Your members will hear from us from the beginning.
We send a welcome email that details how to log into our secure member portal. On this, they can access their plan information and other member resources. Another letter comes shortly with ID cards. Within our member portal, they'll be able to make premium payments and learn about additional benefits available.
Our customer service team is also available for your members when they need them. We know that people want to talk to a real person when they have healthcare questions.
Contact us by phone Monday through Thursday, 8 AM to 5 PM and Fridays, 8 AM to 4 PM Central Time. Our member portal is also available 24/7 so members can access their materials any time and anywhere. It's easy to use by desktop or mobile device.
Association and Small Business Reporting
You can't know how well your healthcare initiatives are going unless you're tracking them. We have a robust suite of reporting tools to track:
Member growth over time
Utilization of benefits
Your bottom line
We ensure you have access to these reports so you can easily see how our small business insurance products and other benefits are working for your members.
As we'll discuss more below, we also capture member feedback and develop strategies for you to roll out new initiatives that are a perfect fit for your benefits portfolio.
How We Help At Premier Health Solutions
As an association and small business insurance benefits administration and management provider, our first focus is you. We want to ensure you have the tools you need to help members and grow your business.
When working with Premier Health Solutions, this is how we help:
Build out your benefit portfolio
Your members and employees deserve innovative and affordable healthcare options. At Premier Health Solutions, we're committed to bridging gaps in healthcare access.
Many of your members may be contractors or entrepreneurs who have little access to traditional insurance. Others may be small business employees who are priced out of these offerings.
Some members may need temporary healthcare to help them after they lose a job. Short term health insurance, available for 30 to 180 days (or even 364 days in some areas), could be a great solution. Other members may have a family history of a serious health condition, like heart disease, and want extra protection for their financial future. Critical illness insurance provides additional cash benefits for covered conditions. It could be a life-changing product for them.
No matter where your members start, we'll help you create a benefit portfolio that gets them to their future. With a mix of insured and non-insured products, your portfolio will provide both cost-saving and ease-of-access benefits.
Grow and retain your members
We help you meet your membership goals. By building out a robust and benefit-rich portfolio, you provide benefits that your members value. This can increase the perceived worth of your association or small business and reinforce your membership acquisition efforts.
Once there, we help you retain your membership numbers with a reliable and transparent customer service team and extensive informational materials.
At Premier Health Solutions, we simply do things the right way—for our customers and your members. Your members can contact our team if they have questions or need more information about their plans. Our team solves problems and removes obstacles before they become issues.
We also ensure your members receive educational tools for them to make sense of your insurance products.  From a robust member portal, member guides, newsletters, social media, and ongoing emails, members stay informed on their abundant benefits and how to optimally use them to receive the most value.
Connect you with member feedback
The Premier Health Solutions team closely monitors any member feedback and shares it with your organization.
Your members are a dynamic and useful tool when it comes to building out your benefit portfolio. You'll learn:
What benefits they're utilizing
What challenges they're experiencing
About other complementary products that could help them
Track utilization of benefits
In addition to monitoring feedback, our team also tracks exactly how your members are using both insured and non-insured benefits.
For non-insured benefits especially, this can provide cost-savings for your members and protect your bottom line.
For example, if we notice that few of your members are signed up for our prescription discount program—but many could benefit from it—it shows us there's an area for improvement. We can send nurture campaigns with your organization's branding to explain more about these discounts.
You'll receive all of this information in easy-to-read reports, so you can clearly see how your members are using your small business insurance products.
Research the market to ensure a competitive edge
The healthcare industry is constantly changing. It can be challenging to stay up to date on the current trends when you're actively managing your own association or small business.
At Premier Health Solutions, we take out the guesswork.
We monitor trends, rates, services, and new technologies to ensure you're staying competitive in your market. You'll get access to these reports so you can make informed decisions about your outreach, rates, and more.
Your Association And Small Business Insurance Partner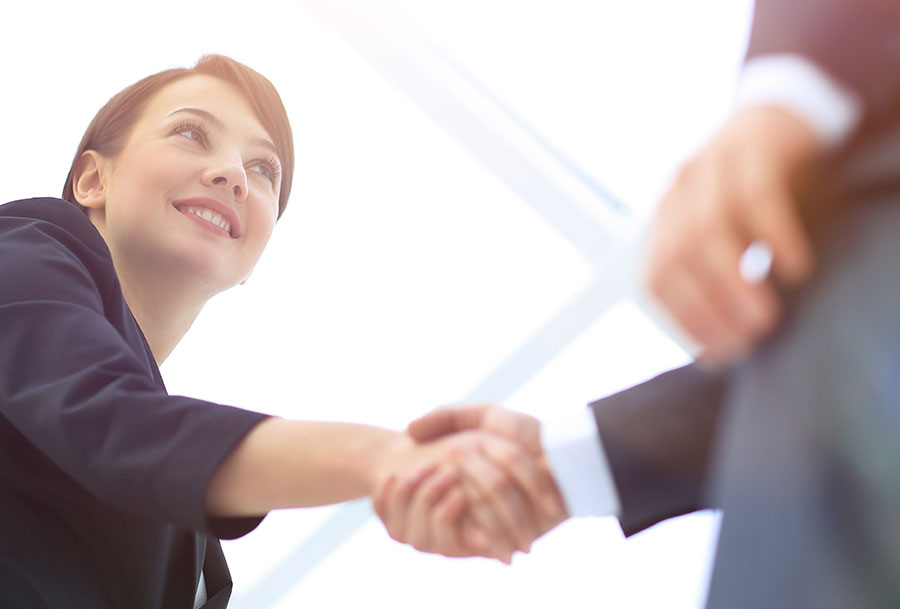 Everything we do is not just legally compliant, but also ethically responsible. At Premier Health Solutions, we've built our reputation on being a reliable, transparent, and long-standing benefits administration and management provider.
We have decades of experience serving the unique needs of small businesses and associations, and we understand the complexities of serving your membership base.
From day-to-day administration to customer service to portfolio and membership growth, Premier Health Solutions is here to help you with all of your healthcare needs.
Speak With a PHS Representative
PHS Privacy Policy - https://premierhsllc.com/phs-privacy-policy/