At Premier Health Solutions, we provide access to affordable fixed indemnity health insurance plans. We're also an end-to-end benefits administrator. We manage the back-end insurance tasks, so you can focus on growing your business or membership organization.
Designed For Your Members' Needs
Fixed indemnity health insurance products start where other plans stop. Depending on the plan your members choose, they provide fixed cash benefits for healthcare costs related to:
Hospital stays
Doctor and specialist visits
Emergency room visits
Ambulance services
Surgery fees
Imaging and diagnostic tests
Preventative care
Prescription medications
If your members visit the doctor, for example, their plan will pay out a fixed cash benefit to help them cover costs. Many people use them to offset high deductibles. Others use them if they travel frequently to provide flexible coverage.
These plans pay the benefits out to the members directly—not the healthcare provider. Members typically won't have to meet a deductible before receiving benefits. Also, many plans can start immediately. Members who need coverage can get next-day care.
These plans are often called supplemental health insurance or "fee for service" plans. They help fill the monetary gaps from other plans, but generally aren't the only insurance coverage a person has.
Do note that these plans may not cover pre-existing conditions. They may also not cover costs related to certain services, like mental health care or pregnancy. It's best to think of fixed indemnity insurance as a supplement to a major medical insurance plan. It fills the gaps in your members' current coverage. Because of this, they're not an ACA-compliant health plan.
Our Fixed indemnity Insurance Options
At Premier Health Solutions, we value the power of choice.
While these plans are straightforward in that they pay out cash benefits, they also give your members options.
Fixed indemnity insurance can help members who:
Travel frequently, as these plans don't have a fixed in- or out-of-network coverage area
Don't have enough in savings to cover the costs of high deductibles from other plans
Need coverage now, as many plans can start next-day
Want the freedom to visit any doctor or hospital, without having to choose one primary care doctor
Want to pick and choose their benefits to make a plan that matches their budget
Are priced completely out of traditional insurance and want protection in case an accident or illness happens
At Premier Health Solutions, we make it easy for you to give the power of choice to your members. Whether you run your own small business or manage a healthcare membership organization, we can help.
We're an exclusive administrator for The Health Depot Association and Affiliated Workers Association. This allows us to provide affordable group rates to your members. We offer fixed indemnity insurance plans in 28 states. A majority of them are guaranteed issue plans, with some standard issue options.
We also manage the back-office tasks for your plans so you can focus on your members. We're a comprehensive provider of benefits, administration, and management services for a number of healthcare options, including fixed indemnity insurance.
If you're interested in learning more about how we can help, contact Premier Health Solutions today at (214) 436-8000. We're here to answer any of your questions about fixed indemnity insurance and our other healthcare options.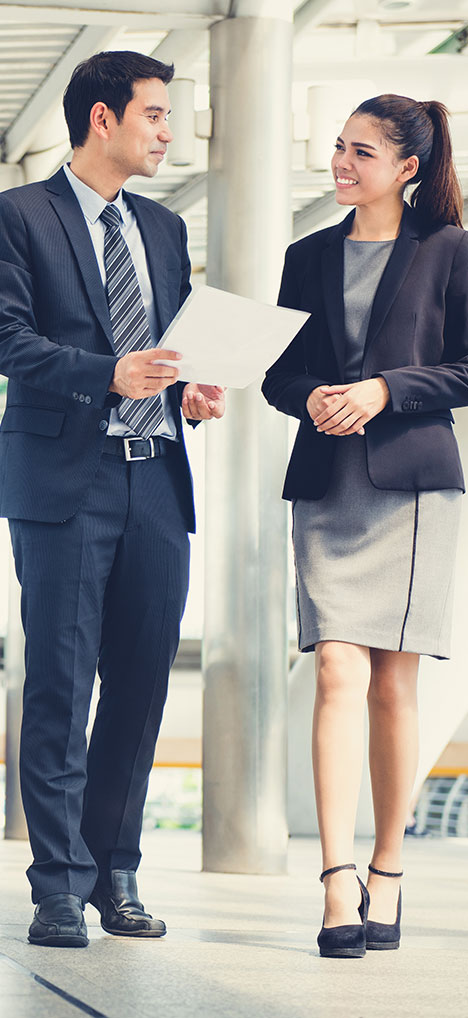 What We Do At Premier Health Solutions
We've partnered with industry-leading carriers across the U.S. to create affordable insurance packages. From fixed indemnity insurance to short term health insurance, we provide flexible options for today's families.
We also offer some of the best non-insurance healthcare products, like telemedicine services or prescription discount programs. These give more value to your members, usually at no additional cost.
This is only the beginning of how we can help. We provide end-to-end benefit services to help your business or membership organization grow. When you work with Premier Health Solutions, this is what you can expect.
Premium rates that match their budget
Fixed indemnity insurance plans are generally very affordable—some are as low as $1 a day. Your members all have different health needs, though. These plans are flexible enough to provide more coverage for some or lower monthly premiums to others.
We help you customize benefits to make plans that match their budget. Depending on your members' healthcare needs, you can adjust the following:
Maximum benefit amounts per year
Coinsurance and copay levels
Their annual deductible
The fixed benefits paid out for each visit
Covered accidents and illnesses
We know some members simply need peace of mind in case a major illness happens. Others will need plans that protect large families. At Premier Health Solutions, we have fixed indemnity insurance products that work for both.
Always-on member services
Managing healthcare plans can be complex and a challenge if you're a growing business. For plans that can start next-day, like fixed indemnity insurance, an easy enrollment and fulfillment process is vital.
From the beginning, your members will receive a welcome email and letter from us. The email contains information about logging into our secure member portal. The letter contains their official ID cards. It arrives within seven to ten days after they start their plan.
On our member portal, members can:
Access their benefits information
Print membership guides and temporary ID cards
Make safe and secure online payments, by credit card or ACH bank drafts
Set up monthly automatic payments
Learn more about their membership benefits and additional non-insured services, like prescription discount plans and telemedicine options
Review updates about their membership or new products you offer
Get answers to their most frequently asked questions
Our member portal employs the latest security and privacy standards. Your members can feel safe using it to make payments or store their personal health information.
Valuable member-driven benefits
Our fixed indemnity plans aren't only affordable—they also come with a host of value-added products to help your members save time and money.
Depending on which plan you choose, your members can access:
A nationwide PPO network
Telemedicine services
Patient and medical advocacy programs
Discount prescription services
Direct-to-consumer laboratory services
And more
We offer a variety of other insured healthcare products at Premier Health Solutions. Mix and match plans to create well-rounded and valuable packages for your members.
You can choose from products like:
Accident, or gap, insurance
Term life insurance
Accidental death and dismemberment insurance (AD&D)
Dental and vision care
Want to learn more about the insurance options that can help your members? Learn more about our other products here.
Support for your growing organization
Beyond member support, we also communicate how these efforts are helping you. Our robust reports share detailed information with your organization. These clearly show the amount of members enrolled in certain products and how they're utilizing these programs.
By analyzing these reports along with member feedback, we suggest other healthcare products that could be valuable for them. We can easily add new products to your benefits mix and send that information on to your members.
Our team also stays ahead of your industry and marketplace changes so you can stay on the competitive edge of insurance offerings and pricing.
Reliable customer support services
Too often, health insurance members struggle to talk to a live person. At Premier Health Solutions, we know this direct human connection is important. Reliable, honest, and education-focused customer service makes a real difference for your members when it comes to overall value.
Our customer service team is ready to help by phone Monday through Thursday, 8 AM to 5 PM and Fridays to 4 PM Central Time. Members can also access their benefits information online, whenever they need to from their phone or computer.
We also send members periodic nurture campaigns about new programs, discounts, or services they could benefit from. These are branded with your organization's logo and style.
Long-standing relationships with agencies and agents
Our leadership team has extensive experience in the insurance industry. They've worked on the front lines with agents, carriers, and organizations to design better and more affordable healthcare solutions.
At Premier Health Solutions, we design competitively priced healthcare packages to support the agents who work with us. You can also work directly with our carrier partners.
Along with affordable fixed indemnity insurance plans, our team:
Offers you access to other healthcare products at competitive industry rates
Creates custom branded materials for your educational and marketing efforts
Supports your member fulfillment, enrollment, and billing needs
Provides agent training, licensing, and support
Matches your agency with a dedicated customer service representative
We also provide full-service commission management. Our team manages calculations and funding, reporting and payouts. As a long-standing provider, you and your agents can rely on our transparent and fast commission payout schedule. We offer competitive commission rates and flexible funding options.
Learn More About Fixed indemnity Insurance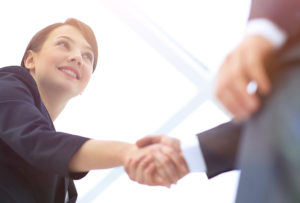 For families with high deductibles or individuals who are priced out of traditional insurance, fixed indemnity insurance is a much-needed protection.
We know you're committed to helping your members find insurance that works for them. And, we're here to help you every step of the way. At Premier Health Solutions, we simply do things the right way—for our customers and your members.
From day-to-day management to billing to agency support, Premier Health Solutions is the end-to-end solution for your healthcare needs.
Speak With a PHS Representative
PHS Privacy Policy - https://premierhsllc.com/phs-privacy-policy/